We are a professional Personal Training studio based in Sundridge Park, Bromley
Established by two elite trainers with a passion for fitness. We pride ourselves on setting a professional manner in which clients can work to reach their full potential. Our experiences help us understand the needs and wants of clients and enables us to get results through many styles of exercises and training techniques.
Our services include:
Personal training
Daily fitness classes
Group Personal training
Seasonal Bootcamps
If you would like to find out more or book in a free consultation contact us.
Contact Us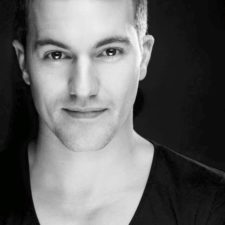 My name's Vincent Gray and I am the co-founder of Progressive Fitness UK. I am a fully qualified level 3 Personal Trainer, Level 4 Strength & Conditioning Coach and Nutritional Advisor. I have been training people for years Working in clubs such as David Lloyd
This has helped me gain the experience and client base of a huge variety of people and their individual goals…
My aim is to help you achieve your goals, whether it's weight loss, toning, muscle mass, sports specific goals or general fitness for life, I will strive to help you achieve those goals.
For many years, I worked as a professional dancer/singer and performed in many shows in and around London as well as many world and European tours. I speak German and I am learning sign language to help spread the training across the board in an effort to be able to help as many people as possible.
Please feel free to contact me for a free consultation.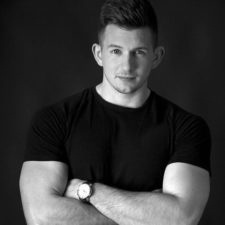 ​My name's Josh James and I am the co-founder of Progressive Fitness UK. I am a fully qualified level 3 Personal Trainer, Level 4 Strength & Conditioning Coach and Nutritional Advisor with years of experience. I've been based in David Lloyd Leisure as an Elite Trainer and Nuffield Health as a
Corporate Wellbeing Health Advisor. My aim is to help you achieve your fitness goal whether its weight loss, toning, muscle building, losing to drop a dress size, being body confident or anything specific to yourself. Ive worked with various clients with different goals and helped them achieve it through my training techniques.
Ive been involved in health and fitness from a young age as I was always the bigger kid trying to lose weight, never really knew what to eat or how to train, I've been there and done hours of research so you don't have to.
Please don't hesitate to contact me for your free training session to kick start a new you!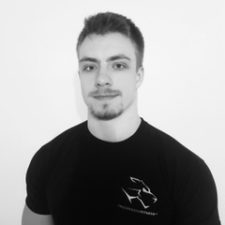 My name is Marcin Piasecki and I am a fully qualified Level 3 Personal Trainer and Nutritional Advisor. I have been lucky enough to turn my long time passion for fitness and nutrition into a professional career. When working as a personal trainer and group exercise instructor in a large health club I had a chance to
interact with clients on different fitness levels and with a variety of specific goals – from weight loss and muscle building to improving mobility as well as injury recovery.
I was always involved in a number of different sports and activities. I competed in atheltics on regional level, played basketball and explored martial arts, but my main interest was in extreme sports. I've spent most of my life practicing my freestyle mountain biking skills. As it is a high risk sport I had several injuries and had to learn how to deal with them. This is where my fitness experience started – I wanted to know how my body works and how to solve problems related to my sport to improve my progress. My current goal is to take part in a bodybuilding competition.
Feel free to contact me
and find out how I can help you on your journey to a healthier lifestyle.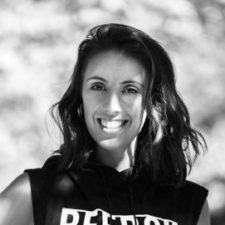 Hi, my name is Anna-Maria and am a fully qualified level 3 personal trainer and nutrition advisor. I have been training for a number of years trained as a professional gymnast since the age of 7 competing in British Championships and performing for prince Charles and Camilla in West Minster Abbey.
My aim is to help you achieve your fitness goals whether it is weight loss, toning, flexibility, core strength or general body confidence.
Please feel free to contact me to get your started on your fitness journey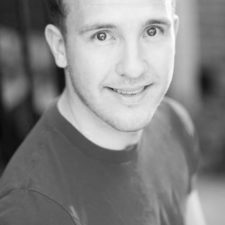 Tom is CYQ trained level 3 in mat Pilates and has been teaching for 5 years. Tom is CYQ pre and post Pilates trained with a further qualification from YMCA fit in pre and postnatal training.
A diploma of higher education in Dance.
Tom has performed in various different musicals including, Singin' in the rain, Wind in the willows, South Pacific, Cabaret and Ragtime amongst others.
Before college Tom trained at the Royal ballet school and performed at the royal opera house.

We are always looking for enthusiastic, friendly Personal Trainers who are looking for a space to train clients in a safe fun atmosphere.
We offer use of our facilities with no monthly rent charges.
If you are interested, feel free to contact us and we will get back to you as soon as we can.
We look forward to meeting you!